Companies often have multiple systems to handle customer related data. This is not only complex for IT teams to manage, but also limits sales teams from accessing information easily.
Closed-Loop Processes
Develop a holistic view of your sales and marketing processes. With DMS integration, receive fast market feedback on new initiatives.
Collaborative Selling
Put all customer-facing teams on a single platform. Maximize opportunities to share information across all areas of the business.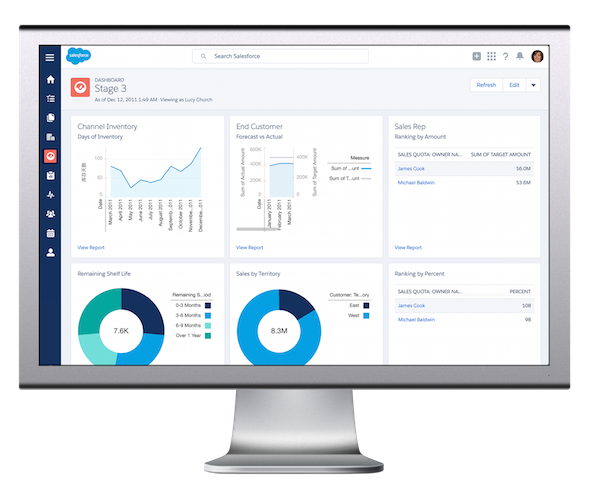 Account Profiling
Centralize customer information such as departments, activities and competitive intelligence to provide a 360-degree customer view.
Multiple BU support
Support territory management and customer segmentation for independent business units, with full oversight by top management.
Performance Tracking
Establish sales targets by customer, sales rep and products. Automatically calculate performance with captured sales data.
Sales and Marketing Execution
Manage daily sales activities including visits and funnel tracking. Plan and implement marketing events including seminars and campaigns.
Field Service
Track installed assets at customer sites and manage service cases and work orders. Support spare parts management to field engineers.
Learn More
If we didn't answer all of your questions, feel free to leave us a message anytime.
Contact Us